Accessible Attractions, playgrounds & Activities
Menorca Tourism partners operate various interesting and wheelchair accessible excursions, activities and attractions to ensure you enjoy your holiday in Menorca to the full.
Click on Image to view Video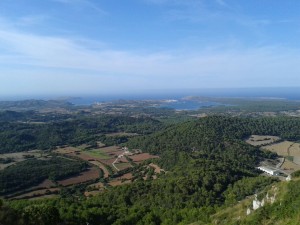 Click on Image  for website
Bodega Binifadet – Wine Tasting Tours and Restaurant

Vineyard is  wheelchair Accessible, Adapted toilets are in the wine bar. The wine cellar is not wheelchair accessible.

Call to book vineyard tour. Tel 971 150 715
Click on Image for website
Menorca Zoo

Opening times:  May – October

The whole park is accessible for wheelchairs and has adapted toilets
Click on Image for website
Son Martorellet – Company

Cala Galdana

Menorcan Horses Equestrian Show

Fully Accessible
Click on Image for website
Diacomplert – Company

Adapted Canoeing and Fun in Fornells

Trained instructors and special equipment

Tel: 34 609 670 996
Family fun in Aqua Centre in Calan Blanes

Opening 11th May 2017 

Accessible for all and adapted bathrooms
Diving
S'Algar Diving Centre in S'Algar

 

 Adapted access to board the boat

special equipment and qualified experienced instructors

 

Address: 

Passeig Marítimo, 07713 Sant Lluís, Illes Balears
 

Mahon

Aero Club and Hippodrome: 

Races are held every Saturday evening in summer and

Sunday mornings in winter. 

Tel: 971 365 73 

Fully Accessible 

Ciutadella

Hippodrome Torre del Ram. Trotting races take place on

Sundays at 18.00 hours at the Hippodrome, Torre del Ram, near Cala'n Blanes
Click on image for website
Rutas Marítimas de la Cruz S.L. – Company  

Short cruises with Don Joan in Mahon

 Adapted access to board the boat

 Toilets not accessible
Click on image for website
Son Bou Rutas a Caballo –  Company 

Horse Riding

Special equipment and fully trained instructors &  daily horse trekking in stunning countryside and coastal paths.

  Tel: 0034)619 84 15 21
Click on image for website
Mar Sin Barreras – Company       

Fun Snorkeling Cruises  for All

Fully Accessible Boat, special equipment and experienced captain/tour leader
Parapentebiplazamenorca – Company 

Tel:649410273

Qualified Pilots

Jumps can be made as long as another abled person

joins in the jump! 
Sailing and canoeing from Fornells
Company: Katayak – Fully trained instructors and adapted Canoes

Fornells, Islas Baleares, España

Tel +34 626 486 426 

 
Company: DMS Sports & Kayak

Carrer de s'Amfos Blau
Binibequer

Tel: +34 616338393

Fully trained instructors and adapted canoes
Children's Playgrounds
12.500 m² of fun for the whole family with the most modern water attractions: 
Black Hole (2-seater float), Adventure River (Single seater float with 91,5m run), Giant Slides, Water Tunnels,
Children's Water Shutes, Kamikaze, Jacuzzi, …Wheelchair accessible and adapted bathrooms.
 www.aquacenter-menorca.com/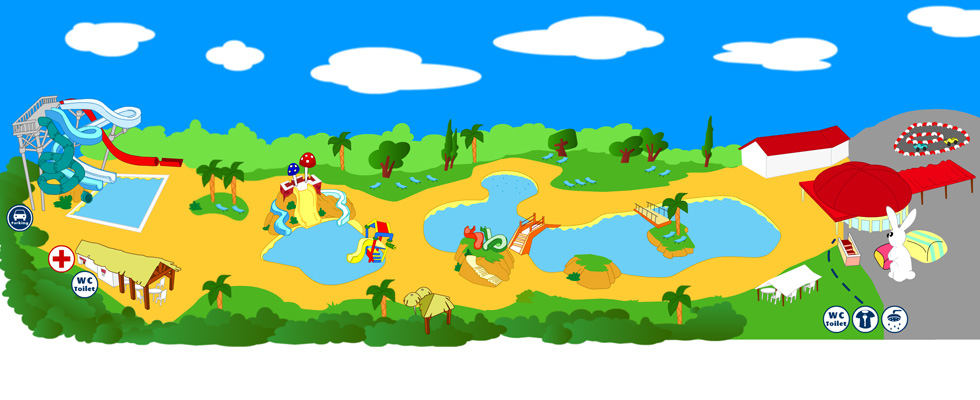 Es Castillo – Menorca
There are adapted toilets and ramps to go nearly all around the premises but there are no specific leisure facilities for children or adults with reduced mobility.
The Splash Area is wheelchair accessible but there is one step to access the pool.
http://www.castillomenorca.com/
Open May 1st – October
Children's Playgrounds Mahon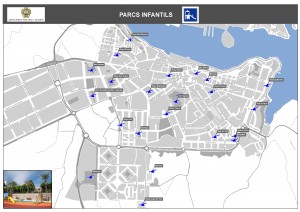 Children's Playground Esplanada Square Mahon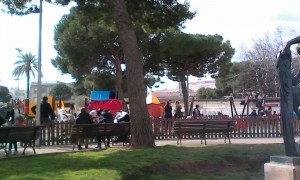 Families meet here in the mornings and in the cool evenings. This playground is accessible and for small children
but has no special adapted equipment. The playground is surrounded by cafes, bars and ice-cream salons.
Children's Playground Bastio Square Mahon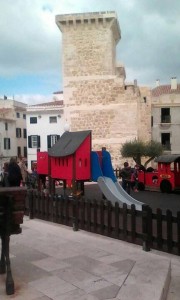 This tiny playground is situated on a small square surrounded by cafes with terraces. The cafes are popular with parents or friends meeting up while keeping an eye on the children!
This playground is accessible but has no special adapted equipment.
Any information from this website is shared in good faith. Please be aware that  Holiday Mobility Scooters Menorca is not responsible for any disappointments or inaccuracies and has no commercial gain.