MATCHMAKING CARERS TO VISITORS IN MENORCA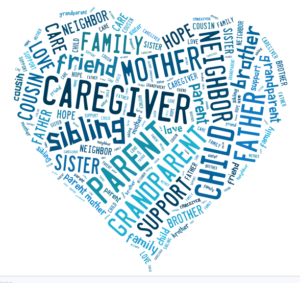 Local Native English Speaking Caregiver in Menorca
We understand that sometimes care and support may be needed when you are on holiday. So we contacted local British residents who have a caregiver background and experience. 
We can put you in touch with  local and experienced caregivers who can offer auxiliary care for disabled holiday makers in Menorca.This can be for one hour visit up to 24 hour care depending on your needs.
Please see below the profiles of our carers who are currently available to help you. 
Profile 1 
OBJECTIVE:
Continuing work as a Caregiver.
QUALIFICATIONS:
October 25, 2018. Completion and Certification-20 hour training course for "Ciudadores
Domicilio (Cáritas). Covering: Basic First Aid, CPR, Correct method of moving and handling
patients, Bed Making, Patient hygiene, Dietary Needs for the elderly, end of life palliative care.
1990-1992: First Aid provider at Mahon Airport (employed by Red Cross Menorca)
Volunteer Work : Red Cross, Menorca and Age Concern, Menorca (2010-present)
Primary Care Giver for both parents prior to their Deaths (until 2010)
Diploma in Business Studies. Barnsley, Yorkshire England 1982
U.K. EXPERIENCE (prior to 1990):
8 years as an Auxiliary Nurse in a busy Orthopedic Ward. Primarily bedridden elderly patients.
Handled all aspects of care, hygiene, bed making, feeding, mobility issues.
British Nursing Agency: Home Care for the Elderly
ADDITIONAL INFORMATION:
• Fluent in Castellano (written and spoken)
• Native English Speaker
• Current U.K. Passport
• Valid Driver's License (no violations)
• Non Smoker
• Will use my own car for work
• Patient Confidentiality taken very seriously.
TASKS I AM ABLE TO PERFORM:
Shopping and/or other Errands, Meal Preparation, Bathing, Medication Control, Companion
Visits
AVAILABILITY:
Full or Part Time, Anytime, Short Notice,
REFERENCES AVAILABLE UPON REQUEST
Profile 2 
Welcome to the beautiful island of Menorca. I know you will love it as much as we do.
Why not let me take care of your requirements whilst you concentrate on making happy memories
and spending quality time with friends and family.
Every person is unique and as such I tailor the services I offer to meet your individual requirements.
How long you want a service is set by yourselves.
It can be daunting using a care service you have never met, so I will tell you a little about myself
I am 52 years old and have been nursing in England since 1988, initially as an Enrolled nurse, District
nurse, GP practice nurse, Rapid response, Rehabilitation and Hospital Avoidance in Community
sister. In later years I went on to study Non -Medical Prescribing. My last years were working within
Urgent Care Services as an Advanced Nurse Practitioner involving working autonomously
,examining ,diagnosing, treating ,prescribing medication and referring patients where required. My
main interest has been in the field of general medicine and primary care.
The importance of caring and the importance of the client being at the heart of all things has never
changed.
I had been visiting the island for 15 years and made the move permanently in 2019 to Menorca
where I now offer bespoke services to ensure you and your family can relax on holiday. Whether you
require personal care, assistance getting up, going to bed , fetching shopping, assistance with day
trips, cleaning – on call or just a little confidence and support visit.
So whether it is a one off or a weekly support package we are available.
Please note we offer care / assistance services but unfortunately cannot offer nursing services due
to the registration requirements in Spain
I would love to speak to you before your booking either by skype, FaceTime or what's App
Please email Holiday Mobility Scooters Menorca for my personal details so that I can contact you to discuss your needs.
email: info@mobilityscootersmenorca.com
All communication is hereon with directly with the caregiver and the customer.
Disclaimer
PLEASE BE AWARE THAT HOLIDAY MOBILITY SCOOTERS MENORCA HAS NO FINANCIAL GAIN OR LEGAL RESPONSIBILITY FROM ANY ARRANGEMENTS OR CONTRACTUAL AGREEMENTS BETWEEN THE CUSTOMER AND CAREGIVER.