Cala'n Bosch/Son Xoriguer Beach
Cala'n Bosch.   The area around the marina has cladding walkways with drop curbs, but the further out of town curbs tend to be high. The beach at the far end of the stunning marina is accessible and the beach has cladding all across the back of it towards the far end. There is also small ramp on to the sand half way down,  next to the life guards.
In the Marina there are various excellent gourmet restaurants, bars, eateries in addition to stalls selling wonderful local artisan arts and crafts. This urban resort offers all the amenities and facilities you need to enjoy your holiday, including supermarkets, banks and chemists.
Cala'n Bosch is located on the extreme south west coast of Menorca, and only around 10 kilometers away from the old capital of Ciutadella.
With a fantastic Marina to meander around,  Cala'n Bosch caters for every visitor to ensure a happy holiday for all.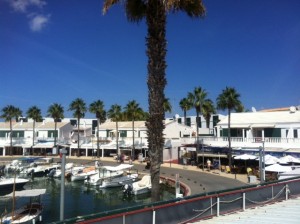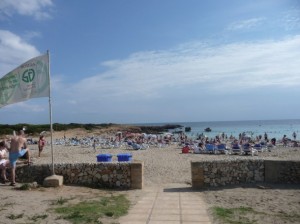 Access to Beach
Facilities on the Beach        
Disabled Parking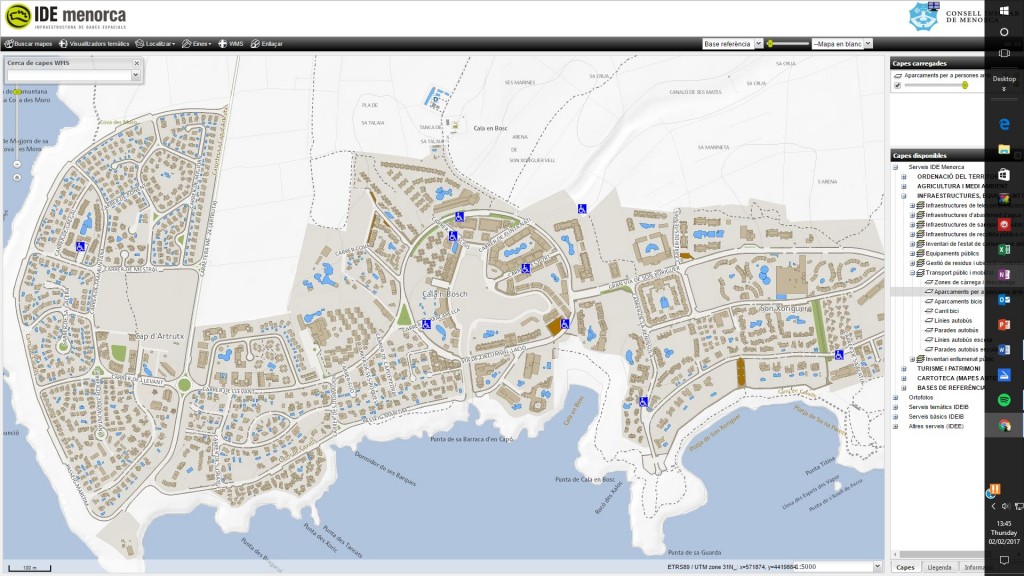 Buoys and nets
Showers
Parasols
Life guards
Cladding walkways and Ramps