e-Travel Guide Menorca – Accessibility & Mobility – Author Glynne Collins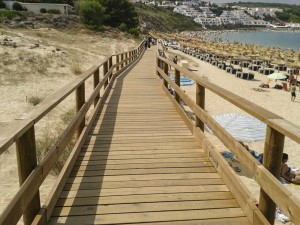 Introduction
e-Travel Guide Menorca 
Menorca remains the most charming & authentic Balearic Island destination in the Mediterranean and is loved by many for the tranquility and unspoiled countryside, magical beaches and coves, changing coastline, local customs and cuisine.
Getting out and exploring Menorca has never been easier and the Menorcan government is dedicated to improving accessibility on the island and the facilities. There is a varied choice of top quality accessible accommodation and the staff are dedicated to ensuring your visit to Menorca becomes a treasured memory. With the help of the 12 different categories included in e-travel guide, exploring Menorca will be fun and rewarding.
There are so many things to see and do and having reduced mobility will not lessen your experience here. A guaranteed great holiday is possible. Menorca is a fabulous spring/summer and autumn destination for everyone who loves sunshine, stunning beaches and coves, aquamarine crystal sea, breath-taking scenery, fabulous wining and dining in spectacular locations, cultural traditions, historic cities and Fiestas!
This e-travel guide is not an historic guide but is helpful for anyone who has trouble getting around, who loves to travel and wants to come on holiday to the magical island of Menorca in the Mediterranean and explore its treasures. As specific information regarding accessibility in Menorca is not generally available in printed versions or on the internet, this guide provides much needed information. Furthermore, exploring the beautiful Island should be easy and without worry and this eBook contains information about how to get out and about. 
Living on the island and running a mobility rental business has given me great insight to visitors' needs. Listening to visitors and their experiences has provided me with much of the information included this e-travel guide. 
If you would like to have access to my new publication, please send me your request per email. I will then send this to you free of charge.
It is available in an epub.
The epub file is by far the more useful and accessible format;  epubs can be read almost
anywhere, on any type of device.
Our two favorite reading apps (both free) are Adobe Digital Editions
for desktop and laptop computers (though it also works on mobile),
and Aldiko for mobile devices.
I am happy to send you my e-book for free but I do support a very important charity in Menorca. 
Any donation would be welcome to help these rescued and abandoned donkeys that are now in the safe care of:
https://www.facebook.com/donksmenorca/ 
Name of Charity: Menorca Donkey Rescue, Alaior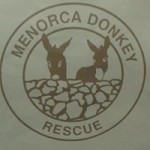 30 minutes • They are between the Son Bou & Alaior exits –Calan porter & Alaior exits.. It is a road the goes nowhere.. you can park your car.. walk down under the tunnel..
Please Help us save these donkeys as they are in desperate need of funding , need medical treatment,  need food and the donkeys need to be adopted and the charity needs most of all sponsorship!
Any donation is welcome.
Name of Charity: Menorca Donkey Rescue, Alaior
Contact: 
Sunita- 697822753
Juan- 618557985