Es Castell
Es Castell, that was a former British Garrison is located really close to Mahon, only 3 km and the walking and cycling path from Es Castell is really accessible for wheelchairs or mobility scooters. Your will recognise the influence of the British occupation in the architecture of the buildings and the centre is worth exploring due to the grand squares, small winding streets and home to the famous natural fishing harbour  "Cales Fonts".  This is very popular with locals and visitors due to the culinary delights on offer in the many restaurants.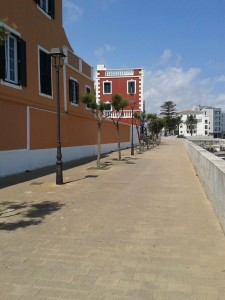 You can meander along the Via Carlos Promenade which winds along the seafront towards Mahon or watch the small traditional Menorcan wooden boats that are constantly coming and going.  The paths and walkways are smooth and easily accessible by mobility scooter or wheelchair.
Disabled Parking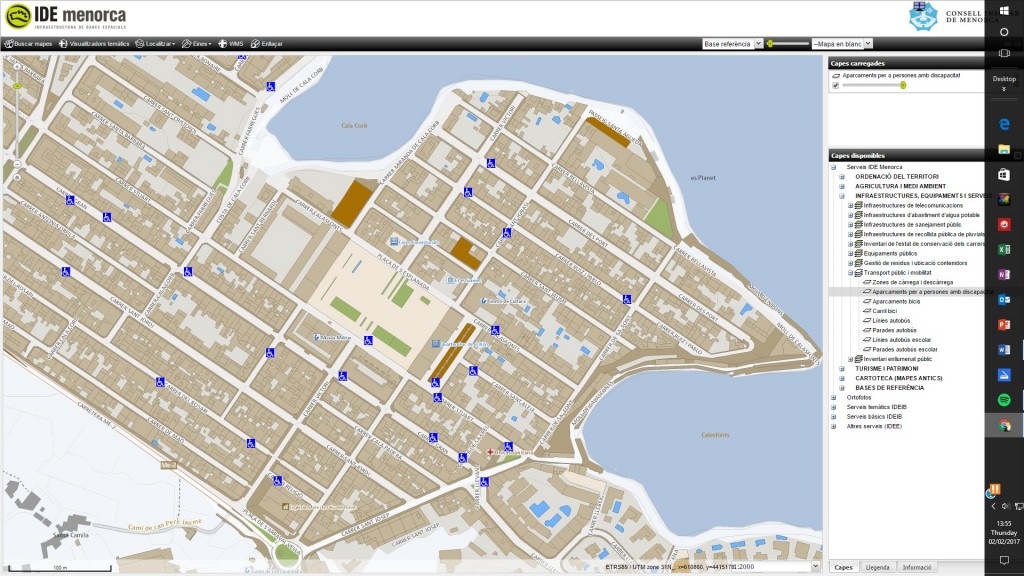 Markets
Calas Fonts, Es Castell: Craft and jewellery market every evening, June until early September, from 20.00 to 02.00 hours along the central ramp leading down to Calas Fonts.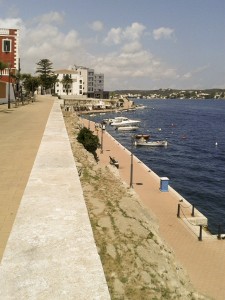 Villa Carlos Promenade along seafront
Fiesta  Sant Jaume  Es Castell takes place on 24th and 25th of July and the locals will join the party with their horses!