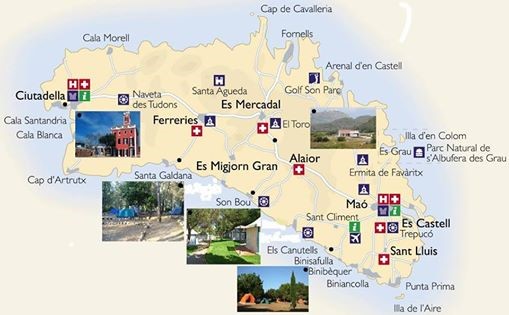 "Es Mercadal" is situated in the middle of the Island as is also the start of the steep road leading to Menorca's only Mountain " Monte Toro". Monto Toro houses the monastery of  the Virgin del Toro, patron saint of Menorca.  From the top of the mountain you have not only the view of the small town below, but a panoramic view of the whole island. It is simply breathtaking. The Church inside the monastery is also really charming.
Es Mercadal is a lively small town and  with quiet narrow streets. You can enjoy exploring Es Mercadal on a mobility scooter or in a wheelchair as  the narrow streets are smooth and flat. The centre of the village is a pedestrian zone and there are also drop down curbs making crossing the road easy.
There is a strong artisan community and there are weekly evening markets here that showpiece all their fine arts which gives it a lively and buzzing atmosphere. At lunchtime you can eat economically in many of the local restaurants by choosing the "Menu del Dia" which is a 3 course meal including 1 beverage. 
Disabled Parking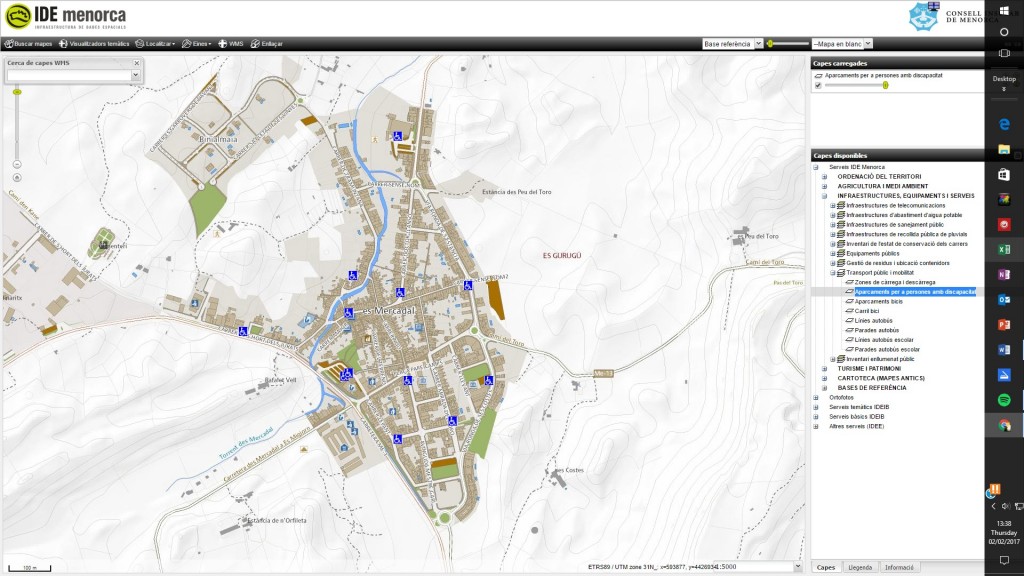 Market
Thursday evenings, June to September, in Plaça de Pare Camps, Carrer Nou and Calle Major, from 19.00 to 23.00 hours.
Fiesta
The Fiesta  of St Martin takes place in the 3rd week of July every year. Again the horses come here to party with the locals!
!