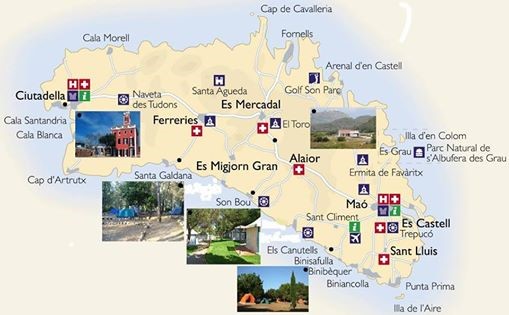 Ferreries is a local town situated right in the middle of the island.
It is also home to the shoe factory industry and there is a shop outlet here. of Jaime Mascaro, the makers of "Pretty Ballerinas" It is wonderful to meander around here and enjoy the  pretty white buildings and the church of Sant Bartomeau. Riding around this village is easy due to the well maintained streets with drop down curbs and ramps.
One of the best accessible beaches and resorts in Menorca is Cala Galdana  and it is in the Municipality of Ferreries.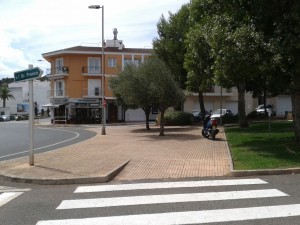 Disabled Parking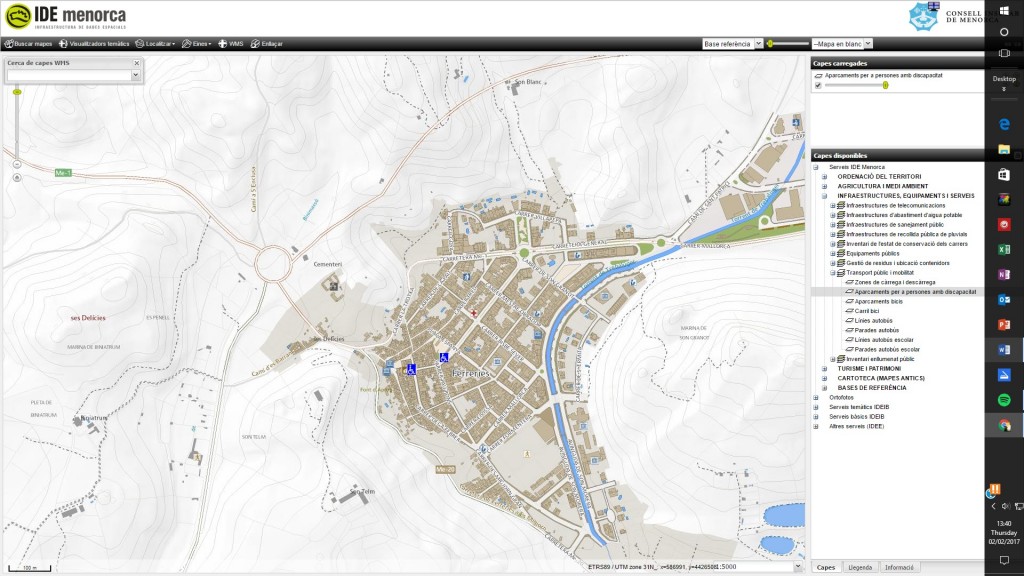 Markets  
Markets in Ferreries : Tuesday/Friday + Night market on Wednesdays in the streets of the old town, late June to early September, with stalls selling local crafts, clothes, leather goods etc., as well as music and children's entertainment from 19.00 to 23.00 hours.  Craft market on Saturdays in the Plaça d'Espanya from 09.00 to 13.00 hours.
Fiesta
The locals of Ferrieries get to party with their horses at their local Fiesta Sant Bartomeu that takes places every year on 23rd and 24th August.