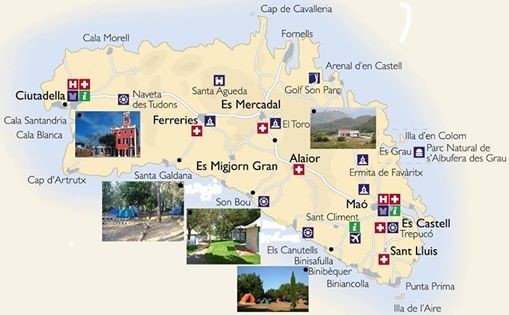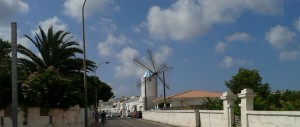 St Luis Windmill
The small pretty white washed town of San Lluis is just 4 km at the southern tip of the Island. San Lluis  mirrors the simplicity of life of Menorcans going about their daily business.
Getting around and exploring the village is very easy because it is very flat with narrow streets and drop curbs.
There is the church (King Louis IX. ) and three windmills, one of which is a museum with free public access.
There are also various parks, for example los pinos la Plaza de Arriba.
You will find group of local restaurants,  various shops, banks and a super market including several tapas bars within walking distance of the car park where there is disabled parking.
This village is characterised by narrow streets and houses which form a labyrinth for you to get lost in.
Disabled Parking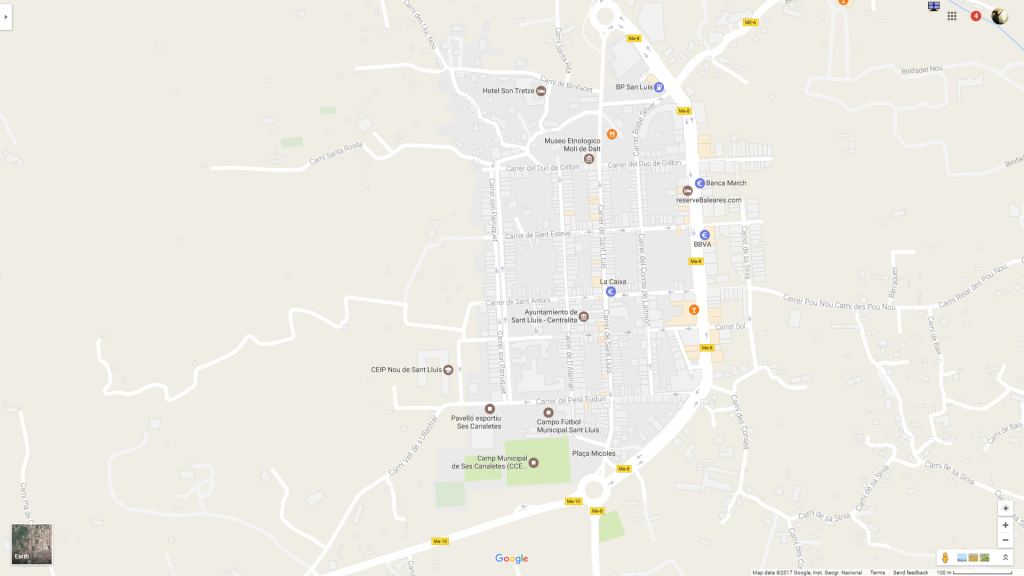 Market
Monday and Wednesday and on Thursdays in Cós de Sant Lluís , from 26 July to 16 August, from 18.00 hours to midnight there is an evening craft market with tapas and music.
Fiesta
Sant Lluís de Sant Lluís: last weekend of August. The locals get to party with the dancing horses!