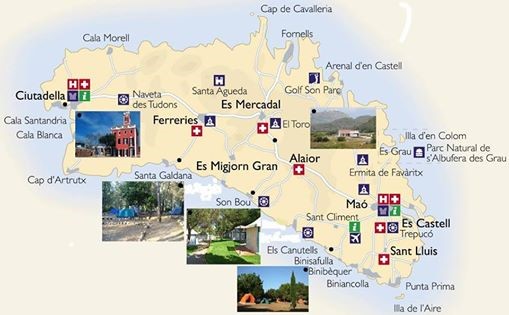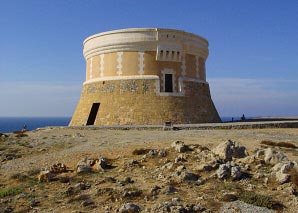 Torre de Fornells
Fornells Tower is situated just at the end of the fishing village Fornells which is on the Northern part of Island.
Fornells Tower was built between 1801 and 1802 under British rule and is one of the largest towers in Menorca. The tower consists of four levels. You can visit a temporary exhibition about the history of the tower in the lower levels.
Visiting Hours:
Only open daily in the summer 11:00 to 14:00 and 17:00 to 20:00, except Mondays and bank holidays.    
Route and accessibility :
The route to the tower is fully accessible, however only the first three levels of the tower itself are accessible for those less mobile. The only way to access the top of the tower is by a narrow spiral staircase so access is very difficult.