The beach at Binibeca is a picturesque cove with gentle waves, offering safe bathing for all. The warm shallow waters of this bay make this resort very popular for all ages.
It is located close to Punta Prima, a 20 minute car journey from Mahon and is in Binibeca Nou and not in the fisherman's village of Binibeca Vell! There are adapted access walkways to the beach but the path down from the disabled parking spaces is quite steep for manual wheelchairs.
Binibeca boasts an attractive, fine and white sandy beach shaded by pine trees. The shallow sandy bottomed sea bed is lined on both sides by rocks which is ideal for snorkeling.  The Los Bucaneros beach bar  (a former fisherman's hut) serves freshly cooked snacks and hot and cold drinks. Please note they only accept cash, no debit or credit cards. Access to this bar is however not wheelchair accessible! 
Kayaks (space for three) and electric fun boats are available for hire on the beach. There are also sunbeds and Parasols for hire.
There is a lifeguard, toilets and free disabled parking, behind the beach near the roadside. There are adapted toilets and amphibious floating chairs. Please ask lifeguard to help you. They are very happy to do so and it is free charge, spoil yourself!   
Facilities on the Beach
Disabled Parking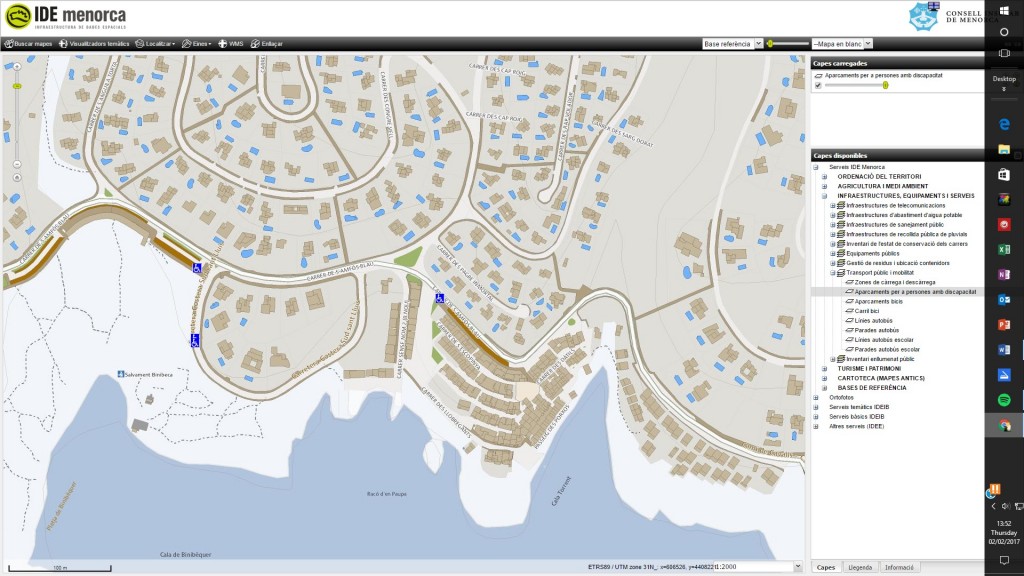 Buoys and nets 
Parasols and Sunbeds
Amphibious Wheelchairs
Red Cross Assistance
Accessible walkways and ramps to the sea
Disabled Toilets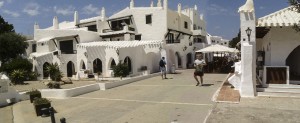 Binibecca Vell
At one end of this stretch of coast is Binibequer Vell, a small apartment resort in the style of an old mock fishing village that offers a range of bars, shops and restaurants in interesting surroundings.