No 1 in Quality & Affordable Mobility Scooter Hire in Menorca
| | | | | |
| --- | --- | --- | --- | --- |
| | | | |   |
Unrivalled on quality of equipment, smiles and level of service! 
 
Since 2014 Holiday Mobility Scooters Menorca has been providing superior mobility and orthopedic equipment to our customers. Our "Excellent" Tripadvisor reviews confirm our devotion to providing high level service and to supplying top brand models to suit everyone. We have never disappointed a single customer!
To book your mobility scooter, you can just send us an email, call us or use our reservation page! If you prefer to pay cash on delivery, please send your booking requests via our contact form below or send us an email.  We will send you a confirmation. Our reservation page is for prepayment via Paypal only.
PRICES INCLUDE DELIVERY
The model you see on our website is the model we deliver!
We offer discounts for longer rental periods
Pride Elite Go Go Traveller Plus 4
The best transportable/midrange mobility scooter on the market
*stable, *reliable,* lightweight,*dismantles in 4 mins* 
*carries up to 21 stone *Range 15 miles/24 km on a full battery
Price per week                  €95
Prorider – C3 Deluxe  
Comfortable and smooth ride *best suited to more hilly resorts
*stable, *reliable 
*carries up to 24 stone *Range 24 miles/38 km on a full battery
*You may not be able to charge the Prorider in the hotel room, but only in the lobby/reception as it may not fit in the elevator!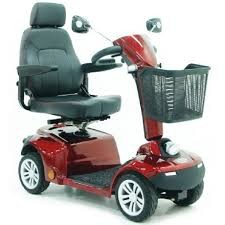 Price per week                  € 115
All mobility scooters are delivered with : 
Free

walking stick holder.

Free

use of a parasol to keep you cool. Only to be used when stationary !

Free

delivery and collection of your mobility scooter anywhere in Menorca.

Free

tourist information pack.

We will look after you and provide 24/7 assistance.

Our company has a public liability insurance: AXA 81186717
CLICK ON IMAGE TO BOOK ONLINE 
NEW SUMMER 2016 
BEACH CART/TROLLEY
MINIMUM RENTAL 4 DAYS
PRICE: € 10 PER DAY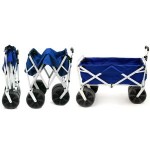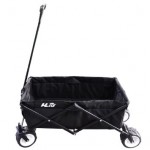 To book online just click on Reservation, call us or send us an email
Preferred Supplier TUI – Thomson & First Choice  
Preferred Supplier Hotel Valentin Star, Calan Bosch
Hotel Barcelo Hamilton, Es Castell
Villa Plus
James Villas
Thomson Villas
We also work with the following specialist tour operators
Accessible Travel and Leisure UK Ltd
Saga Holidays
Enable Holidays
Disabled Access Holidays
Disabled Accessible Travel
We cooperate with Disabled Association Menorca, ASHOME Hoteliers Association Menorca and Red Cross Menorca
If you prefer to reserve your mobility scooter by email rather than use our online reservation system, please do not hesitate to send us your request by email, or by using the form below. Payment can be made upon delivery of the scooter to your holiday address. You are also welcome to call us at any time with any questions you may have.  Tel 0034 633522663 
IMPORTANT
If you have booked with us, please be sure at the time of delivery,  that the mobility scooter is being delivered from us, Holiday Mobility Scooters Menorca and not from another supplier where you may have previously requested information.  This is to avoid confusion with other suppliers.
A HUGE THANK YOU TO OUR CUSTOMERS FOR THEIR SUPPORT AND ENCOURAGEMENT.
We are a legally trading company in Menorca and work closely with the Menorcan Tourist Board regarding improving Accessibility in Menorca, La Fundació Foment del Turisme de Menorca and the Menorcan Association for the Disabled.