No 1 Mobility Equipment hire in Menorca, unrivalled on quality, service and smiles!
Please note, we are now closed until April 2022.
We are accepting bookings for Summer 2022.
Since 2014,  No 1 in Menorca!
We only supply Premium Brands, modern well-maintained and clean equipment
We are a small family business and honesty is our policy!
TO READ OUR CUSTOMER REVIEWS,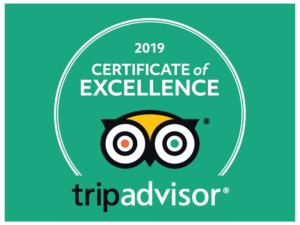 Minimum rental charge 7 days
Please choose the correct scooter for your weight and type of resort
where you will be staying  and if you are staying in a hilly resort,
please ensure you are not the maximum weight for the model you choose. 
MODELS
Price per week incl delivery

Refundable Deposit 

MINI PRIDE GOGO ELITE TRAVELLER PLUS 4

Transportable Model

Not suitable for bumpy hilly resorts

Carries Maximum 15 stone

€100
€100
MIDI VICTORY

Suitable for hilly resorts

Carries Maximum 15 stone

€110
€100

PRIDE COLT DELUXE MAXI

Suitable for hilly resorts

Maximum carry weight 21stone

€ 120
€100

Electric Wheelchair Transportable

(not suited to hilly resorts)

carries Max 15 ST

€100
 €100
Foldable Electric Wheelchair

Travels 20 km on fully charged battery

Carries Maximum 18 stone 

€ 110
€100

Large 23″ WHEEL wheelchair

18″ Seat

Carries Maximum 17 stone 

€50
€25
Small wheel foldable Transportable

wheelchair

Carries Maximum 17 stone 

€50
€25
3 wheel foldable walkers 

€40
€25

4 wheel foldable walker with seat and brakes

€40
€25

Raised Toilet Seat with Handles

13 inches/33cm 

Carries Maximum 15 stone

€35
No Deposit

Raised Toilet Seat

2 inches/ 5cm

Carries Maximum 15 stone

€ 35
No Deposit

Bath Swivel Seat

Carries Max 15 ST

€35
No deposit

Shower Wheelchair/Commode

Carries Maximum 18 stone 

€ 60
€25

Wheelchair Commode

Carries Maximum 18 stone 

€ 60
€25
Shower Stool

Carries Maximum 17 stone 

€35
No Deposit
Bath Seat

Carries Maximum 17 stone 

€35
No Deposit
2 x HandGrip

 

€35
No Deposit
| | | |
| --- | --- | --- |
| SureBed Handrail Support | €35 | No Deposit |
6ft  Portable Folding Aluminium Wheelchair Ramp 

The ramp can take up to 270kg 

€50
€25
---
All mobility scooters are delivered with new batteries each season
Guaranteed, spotlessly clean, well-maintained & modern mobility equipment!
Not happy, money back on delivery….
Payment: Cash on delivery only in euros 
Deposit payment on delivery in cash only please
We refund the deposit in full on collection of our mobility scooter when the following applies:
The mobility scooter works properly, is fully charged and has no damage to the bodywork, seat or battery charger.
PRICES INCLUDE DELIVERY TO ANYWHERE IN MENORCA & 21% VAT
All mobility scooters are delivered with : 
Free walking stick holder with Transportable GO GO Elite models. (please request one when booking)

Free delivery and collection of your mobility scooter or equipment anywhere in Menorca.
We will look after you and provide 24/7 assistance.
Please be advised that in Spain, no children are allowed to either sit on or drive a mobility scooter under the age of 16 years. Our insurance would become invalid and the person renting the scooter would be held responsible for any damage incurred to themselves or others. 
Preferred Partner for TUI – Thomson
Preferred Partner for Enable Holidays
Preferred Partner for Villa Plus
Preferred Partner for many hotels including:
Hotel 55, Hotel Santo Tomas, Aptos Meetral & LLebeig
Sol Pinguinos, Son Bou
Artiem Rey Carlos III 
 
We also supply to many customers of Jet2 Holidays and James Villas
We cooperate with Disabled Association Menorca, ASHOME Hoteliers Association Menorca, Red Cross Menorca and  closely with Age Concern. Furthermore, we also cooperate with the British Legion in Menorca.
Click on tab  "Explore Accessible Menorca" for info on accessible beaches & resorts, accessible accommodation, bars & restaurants, venues and attractions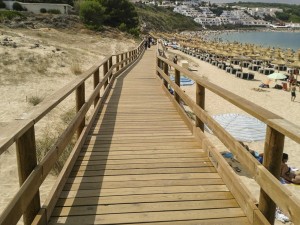 If you would like to have access to my publication, please send me your request per email. I will then send this to you free of charge. It is available in an epub or mobi format.
Menorca is the undiscovered authentic & ♿ Accessible holiday destination, just 2 hours by air from the UK and most of European airports. Please click on the tab : Tourist Accessibility Information, as it provides information on all you need to know on how to get about and explore by ♿ Accessible public buses or taxis that run regularly throughout the day in the summer. There are several stunning ♿ Accessible beaches and resorts to suit everyone. Adapted transfers, ♿ accessible and varied accommodation are here to suit everyone.
 A few of our very Happy Customers 
We are a legally trading company in Menorca and campaign extensively to action improvement of facilities and Accessibility in Menorca.